So as many have seen in some of the posts, Doug has been so good as to negotiate a deal with Jill on one of his SWTD. This is something I've wanted for three decades. My dream came true this past weekend. I can't thank Doug and Jill enough. As well as Steve and David for delivering it to Wendover.
As you can tell by my many ramblings, I am very ecstatic about this new addition to our armada.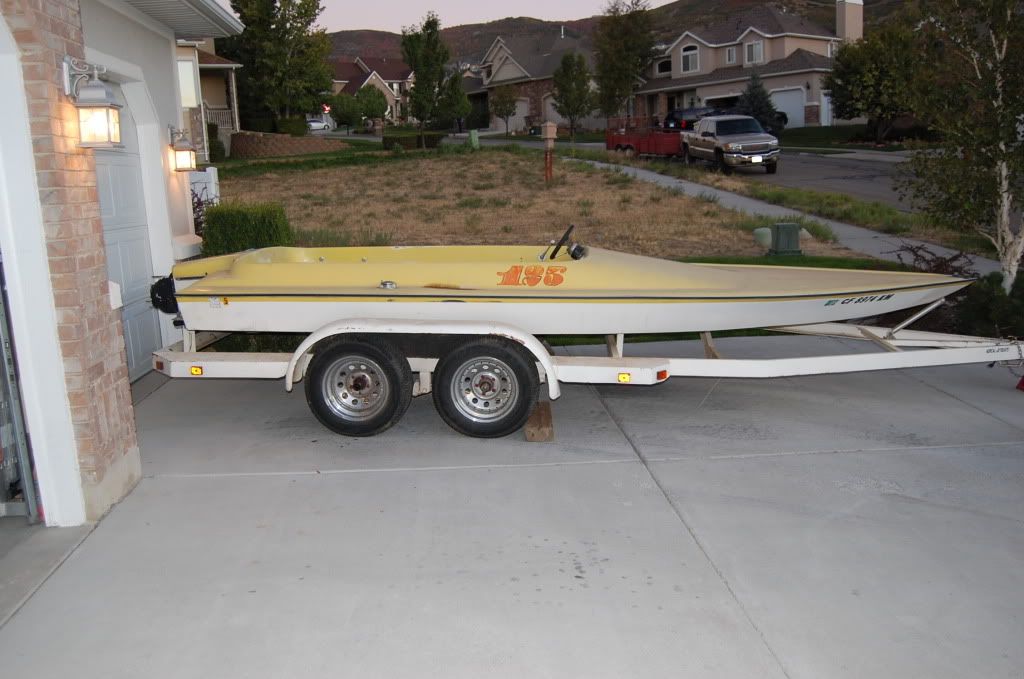 It is now along side the house under cover, and has had a bath. The next thing is to start the full on restoration by removing the paint. While washing it down I notices some flaking paint. It looked to be a red metal flake on the bow. By the gas fill I found a blue metal flake. I'm really anxious now to strip down the rest to see what's under the paint. If I am correct, it'll be something like this.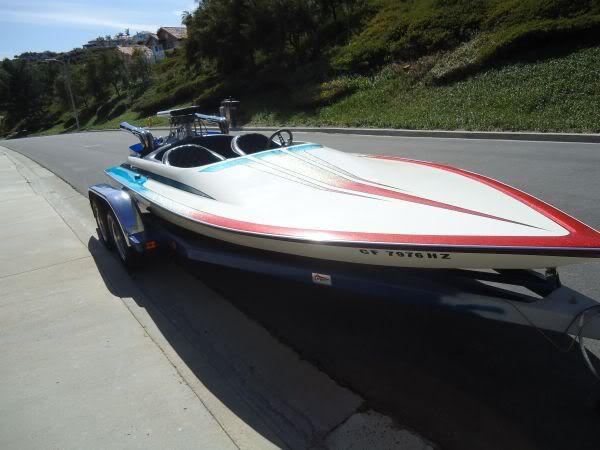 If this is how it came from Southwind, I may just have to put it back!!
So now it begins.
Thanks again to all my new found brothers with VJB!!!